We have just launched the annual Summer Training Bootcamp for this year. The event continues for 3 months, Jul. 1st to Sep. 30th.
The summer training bootcamp is a match making event for connecting training providers with potential trainees, by posting available training courses during this period.
You can see the initial list of courses offered this year here: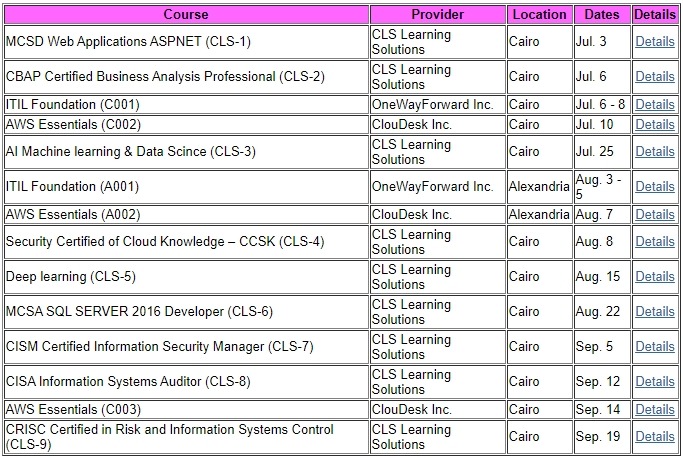 You can register through our website to join a specific course, or you can contact the provider directly. When you register through our website you have the added advantage of receiving a recognition professional badge for your participation in the training bootcamp.
Please keep checking this page for the updated list of offered courses.
We wish you a fruitful engagement.