The ITSM Tenders System is accessible to members only.
This section lists business tenders in the ITSM field. The Tenders System is provided as a benefit for the EAITSM registered members to access exclusive tenders posted on the system.

For Members, after you login, please click here to access the Tenders System.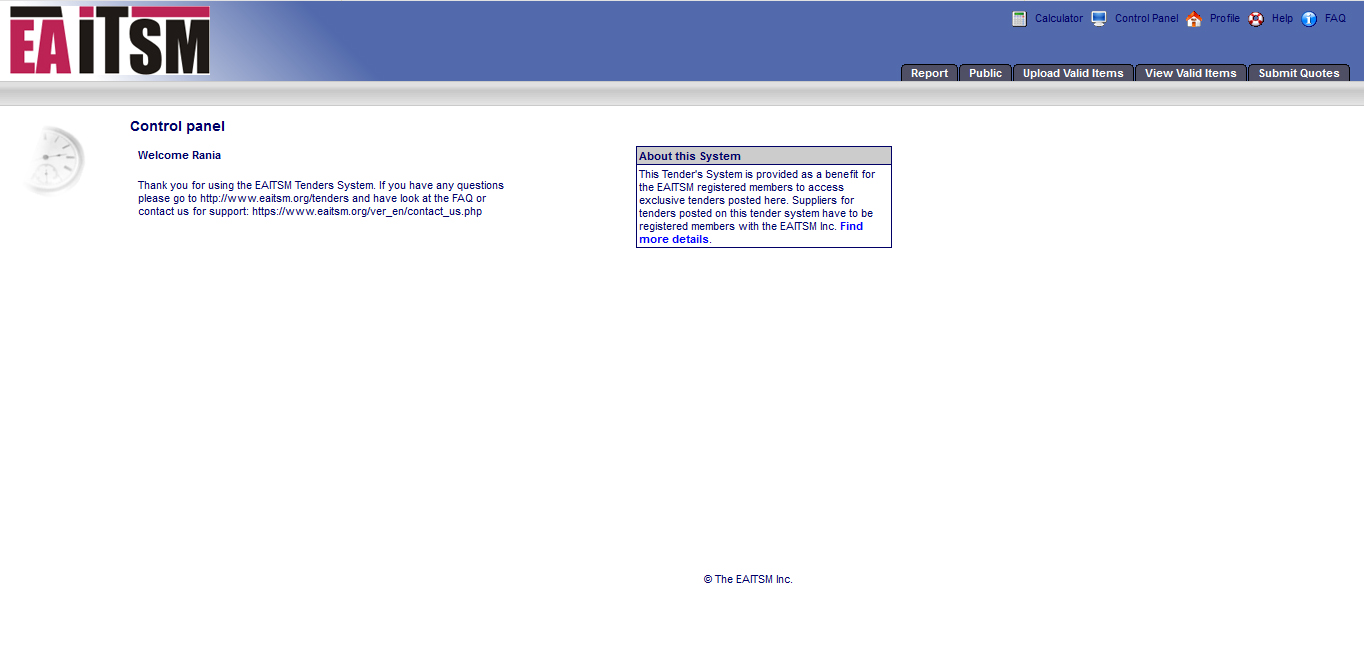 For Clients
In order to submit tender on our system, please register your company information so that you receive your account credentials to be able to access the system