Gitex Technology Week 2017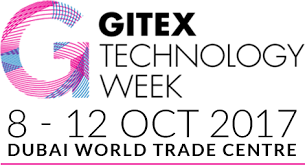 Event Title: GITEX Technology Week 2017

Organizers: Dubai World Trade Center (WTC), http://www.gitex.com
Location: Dubai World Trade Center (WTC), Dubai, UAE.

Time: Oct. 8 - 12, 2017, full day

Attendees: All interested parties from around the region and the world.
Description:
GITEX Technology Week is a game-changing, must-attend event located in Dubai – the world's fastest growing technology hub.

For over 37 years, visionaries and tech pioneers have been descending on Dubai to witness first-hand the technology that is spearheading the digital transformation.
The EAITSM Inc. is participating as a media partner with Gitex 2017.
Registration: Registration is available on Gitex website.