Fifth Annual Conference
Event Title: Fifth Annual Conference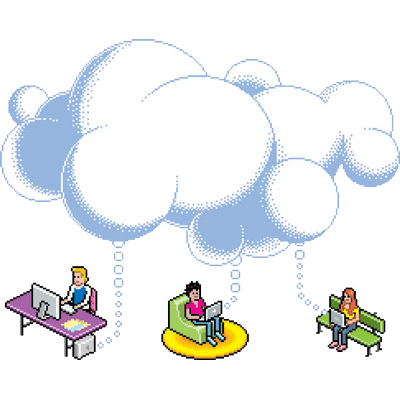 Organizer: EAITSM
Location: Virtually online.
Time: Saturday, October 5th, 2013
Attendees: IT Community members in Egypt and outside
Registration Types:
Registration is open according to the following categories:
Category

Fees

Notes

(including marketing materials and speaker session)

Egyptian Companies: 300 L.E.

Non-Egyptian Companies: $150

·

Free for sponsors




·

20% discount for member companies

·

10% discount for partners
Registration form is available below. Registration will be closed by end of September. Connection information to join the conference will be sent to confirmed attendees on Oct. 1st.

Call for Papers:
Call for papers for the Fifth Annual Conference is open from now and according to the below schedule:
- Abstract submission deadline: April, 30, 2013
- Notification of Acceptance: May, 15, 2013
- Full paper submission deadline: August, 15, 2013
- Power point presentation submission deadline: September, 15, 2013
Abstracts should be submitted to
events@eaitsm.org
. Topics are restricted to IT Service Management related subjects.
Conference Agenda:
10:00 AM – 10:30 AM

Waiting Attendees

10:30 AM – 10:45 AM

Opening

Ms. Rania Al-Maghraby

Founder & Management Board President

10:45 AM – 11:45 AM

"Design and implementation of a new IT Service Management framework"

Dr. Tanovic Anel, dipl.ing.el.

BH Telecom Sarajevo – Specialist for information systems,

ATIA Consulting – CEO and Consultant,

University of Sarajevo – Professor and Researcher,

Bosnia and Herzegovina

(Visitor)

11:45 AM – 12:45 PM

Break, Prayer Time & Online Networking

12:45 PM – 01:45 PM

"Information management - the weakest link in your value chain?"

Mr. Mark Smalley,

IT Paradigmologist at the ASL BiSL Foundation,

Netherlands

(Visitor)

01:45 PM – 02:45 PM

"Cloud Computing & The Internet of Things"

Prof. Dr. Hany H. Ammar, Professor,

LANE Department of Computer Science and Electrical Engineering, West Virginia University, Morgantown, West Virginia,

USA / Egypt

(Visitor)

02:45 PM – 03:45 PM

"IT Governance using COBIT" (Presentation in Arabic)

Mr. Aqel M. Aqel, CISA, MBA,

CISA Coordinator & research director,

ISACA Riyadh chapter,

Saudi Arabia

(Visitor)

03:45 PM – 04:00 PM

Closure
Exhibitors:
Exhibitors logos will be shown in separate slides for each company with short backgrounds about its services and products. These will be shown in the openning, in breaks, and in the closure slots. Logos will also be posted under this section of the conference page as well. Inerested exhibitors may contact us: events@eaitsm.org